陞威專業乒乓及運動器材
 
Sunny Wise Table Tennis Shop

熱線電話:27810779



WhatsApp:90335839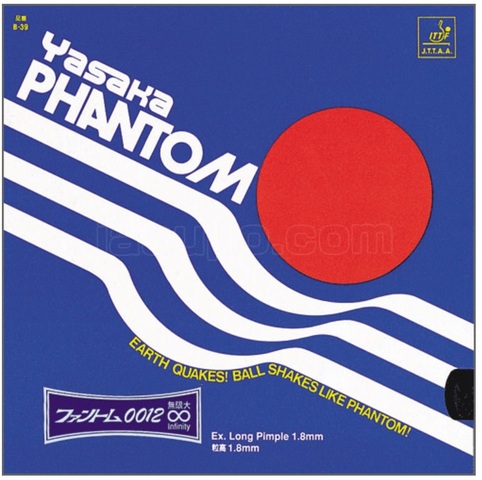 Yasaka Phantom 0012

Rubber type: Long pips
Thickness: OX (No sponge)

Leading players today have become aware of the over-whelming effcient performance of the 'YASAKA PHANTOM PHENOMENA,' while grasping the meaning of our unique statement-'The earth can be seen to vibrate.'Now-More Phantom Phenomena for you all!!
With the design based upon our preceding Yasaka Phantom series rubbers, the brand new Phantom 0011 and 0012 assure you of further increases in spin and speed of your ball.
Why not experience quite a new, exciting platy with our 0011 and 0012? Both of these represent the perfect integration of defensive and offensive capabilities.
UNRIVALLED FEATURES:
●More stable attacking power with strong surface ●More spin on returns ●More 'vibration' on returns ●More bewitching 'knuckleball' on returns ●More multiple control when used in combination with a different type of rubber.